Vision Statement
To enable our clients to make informed decisions with confidence.
Mission Statement
To provide state-of-the art data collection and experienced analysis to help our political, corporate, and legal clients seize once-in-a-lifetime opportunities through qualitative and quantitative research, delivering data of the highest integrity, and providing actionable recommendations our clients can trust.
History of CHS
Since 1989, campaign managers, law firms, and corporate leaders have been trusting Cole Hargrave Snodgrass & Associates to provide trusted data and analysis. We started as the premiere Republican-oriented research firm in the state of Oklahoma and now serve clients nationwide. We are based in Oklahoma City, but have served hundreds of clients throughout 41 states.
CHS was founded by Tom Cole, Sharon (Hargrave) Caldwell, and Deby Snodgrass.
In 1993, we launched a state-of-the art call center in Moore, Oklahoma, to control the data collection process. Actionable analysis is only as good as the data upon which it relies, so we closely guard the integrity of the data. Over time we have added online collection ability, kept live agents to better reach people on mobile devices, and continued to upgrade our hardware and software systems.
In 1994, we achieved national acclaim for our successes in the political world, including being named one of the top polling firms in the nation. We continue to be recognized for our excellence as one of the polling industry's leading participants.
In the late 1990s, we took our record of research, proven in the political sphere where winners and losers are publicly known, and began applying it to more traditional marketing areas. We believe the battleground of politics – where the stakes are so high – hone skills which are superior to others in the traditional marketing research realm.
In 2002, CHS refocused its efforts on research. Upon the election of founding partner Tom Cole to the US Congress, CHS divested itself of its consulting and lobbying ventures and instead focused on updating, improving, and expanding the capabilities of its call center.
Throughout the years, CHS has continued to improve its client services by merging new technologies with proven practices. For example, while others may fallback to excessive weighting of sub-samples due to the increased difficulty of interviewing, CHS has focused on improving response rates and using new ways to reach respondents.
President
Pat McFerron
Pat McFerron is the President of Cole Hargrave Snodgrass & Associates and is nationally known for his polling and focus group work for corporations and political campaigns.
McFerron has been involved in many successful marketing efforts, ranging from those for start-up operations, to Fortune 500 companies and charitable organizations and grassroots lobbying efforts. A veteran focus group moderator, he has directed more than 1,000 specific research projects in 41 states, as well as designed and managed national and international studies.
With CHS since 1993, McFerron was Director of Survey Research for 18 years as the firm cemented its national reputation. McFerron is still very active in the day-to-day operations of the call center because he knows reliable data starts with the collection process.
In addition to being President of CHS, McFerron is a founding partner of CMA Strategies, Oklahoma's leading political campaign consulting and lobbying firm. He is William Randolph Hearst Scholar who graduated summa cum laude from Oklahoma City University and attended graduate school at The American University.
Pat and his wife Sharon, a National Board Certified Teacher, have been married 27 years and have two adult children.
Managing Partner
Sharon Hargrave Caldwell
A force in politics since 1980, Sharon Hargrave Caldwell has earned respect from both sides of the political aisle as well as the business community for her keen political and marketing insight.
Caldwell co-founded Cole Hargrave Snodgrass & Associates in 1989. Anchoring the firm, she led CHS as it was positioned to being named one of the 20 best Republican consulting firms in the country in 1994. She has been the managing partner of the firm since 1995 and helped transition the company as it narrowed its focus in 2003.
While active in establishing the firm's polling, opinion research and voter contact operations, Caldwell developed a state-of-the-art communications center as she led CHS' effort to launch its own data collection. Past experiences had proven to her that the only way to fully trust the integrity of the data is to control its collection. This continues to be a guiding principle of the firm.
Caldwell continues to be an innovator and is constantly working to keep CHS at the forefront of data collection which will best help our clients achieve their goals.
Caldwell has written extensively on campaign organization including in the respected Campaign and Elections magazine. As a sought-after instructor and speaker, she has led and participated in innumerable candidate training schools.
Caldwell was recently named to Campaigns & Elections' "Influencers 500" list as one of the Top 10 Influencers from Oklahoma.
Caldwell is a graduate of the University of Central Oklahoma. She is married to former State Representative Tony Caldwell, with whom she has two children.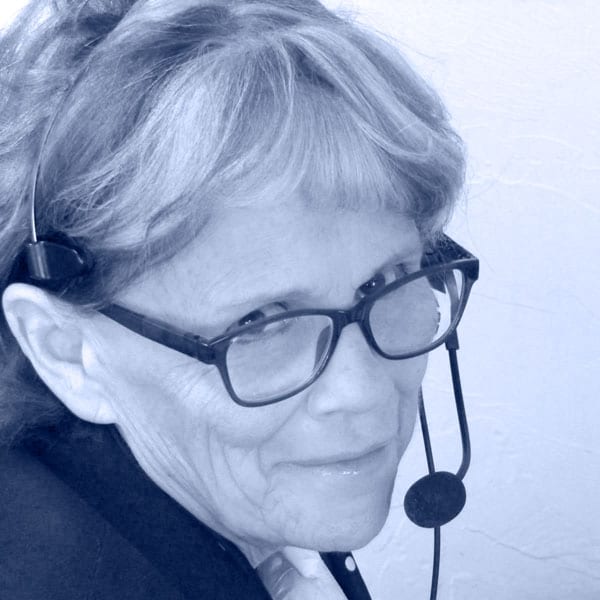 Our Dedicated Call Center Team
CHS is proud of our calling agents. With a good blend of senior citizens, college students and those using it as a second job, we believe our agents are second to none.
Because our agents are trained in the art of data collection, which is very different than sales, both our qualitative and quantitative research benefits. We pride ourselves on a high response rate (which lowers the margin of error) and our agents are able to provide personal feedback adding a qualitative component to our research. Our track record speaks for itself.
We are also pleased to set the industry standard for longevity. In fact, we have a number of employees who have been with us for more than 15 years.
"Without the people at Cole Hargrave Snodgrass & Associates, I would not have been Governor. They planned my race, they executed my campaign and they made the difference. They are my confidants and my friends."
Frank Keating
Former Governor of Oklahoma
"From change of venue efforts to aiding with jury selection, CHS research has proven invaluable. When a client's life has literally been on the line, I have trusted CHS research and will continue to do so."
Stephen Jones
Nationally recognized criminal defense attorney
"We rely on the expertise of CHS to allow us to be better marketers. They are professional at every turn, but what sets them apart is the insight that they provide from the data. Our strategy and messaging improve because of their work."
Tim Berney
VI Marketing and Branding | President, Brand Strategy
"Simply put, CHS polling is as good as it gets. Dependable numbers and the best, most complete analysis in the business today give you an exact snapshot of public opinion. Their tracking capabilities and quick analysis aloow us to make media decisions crucial to our clients' success. Without a doubt, CHS makes the difference in the campaigns we work in, and they make a lot of people winners."
Scott Howell, Howell & Company
"CHS knowledge of the Oklahoma electorate improves our data-driven messaging and helps us bridge the gap between policymakers and our grassroots network - the most important ingredient for success at AFP."
John Tidwell, AFP-Oklahoma